Atlas Garage Pro 8,000 Standard Width 4-Post 8,000 LBS Capacity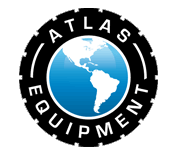 Included FREE:
1 Jack Tray
3 Plastic Drip Trays
1 Caster Kit With Polyurethane Wheels
Two Rubber Wheel Chocks
8,000 lb. capacity
Powder coat finish
Diamond plated runways
Single point lock release
Caster kit with polyurethane wheels included
Steel approach ramps included
Steel jack tray included
Three plastic drip trays included
Four wheel stops included
Two rubber wheel chocks included
Perfect for storing or working on vehicles
2 year structural, 1 year hydraulic warranty
Atlas:
The arrival of the newest in our Atlas series of quality lifts:

The Atlas Garage Pro 8,000 LB. capacity 4 post storage/service Lift.

Atlas brand above ground auto lift offers a competitive priced above ground auto lift that offers more features and benefits than the ever increasing number of "economy" auto lifts sold by no-name Internet marketers.

All Atlas portable four post lifts (8,000 lb. capacity) are designed and built for use by Mr. Homeowner or restoration shop. These lifts are not designed to work in commercial repair shops that raise and lower a lift several times per day. If you have questions about which lift will best suit your application, please ask your salesperson.

How Do I Get My Stuff Off The Truck?:
Many customers do not have access to loading docks and forklifts. We have assembled some photos of our products being unloaded with and without the aid of a forklift. Many of our freight carriers have power tailgates on their delivery trucks. There may be an extra charge for the power tailgate, depending on the carrier. The power tailgate is normally rated at 1000 LB. capacity. This is not enough capacity to unload most of our lifts. However, when used properly (and safely), the power tailgate (in conjunction with some common sense) allows the customer to off load many of our products without the use of a forklift.


Most truck shipments will be delivered by a commercial freight carrier operating a tractor/trailer rig. The semi trailer will be enclosed. Most commercial carriers have smaller straight trucks and some have small flatbed trucks, but the majority of freight companies will not use these smaller trucks for your delivery. MyToolGuy Equipment cannot guarantee the type of truck that will be used for delivery. You should assume that your product will be delivered on a tractor/trailer rig that uses a 53 foot enclosed trailer. This is a VERY LONG rig. It is the truck driver's responsibility to make sure that your product is brought to the back of the delivery truck. It is the customer's responsibility to unload the product from the truck.

Lock Ladder Column Design:
The new Atlas Garage Pro 8000 has the same "lock ladder" column design system as the Atlas Garage Pro 8000 EXT , Atlas Garage Pro 9,000, and Atlas Garage Pro 14K. We believe that the lock ladder system is the safest locking system for any four post lift. The lock ladder system also provides an infinite number of runway locking positions. The "old-style" welded locks could not be adjusted. The lock ladder is adjustable inside the column so that our customers can "micro-manage" the correct runway height to accommodate any vehicle. The "lock ladder" column system is the same column system found on professional grade lifts found in car dealerships and automotive service centers.

Double Lock Safety System:
This Atlas Garage Pro 8000 locking system offers a unique two position locking mechanism found only in commercial grade cable style four post lifts. The DOUBLE LOCK SAFETY SYSTEM is found exclusively on the Atlas Garage Pro 8000, Atlas Garage Pro 8000 EXT , Atlas Garage Pro 9,000, and Atlas Garage Pro 14K.

The Direct Lift Pro Park 8S incorporates the unique DOUBLE LOCK SAFETY SYSTEM into each of its four oversized columns. The DOUBLE LOCK SAFETY SYSTEM is designed to ensure that if a lifting cable becomes slack (for any reason), the secondary locking mechanism automatically engages. This DOUBLE LOCK SAFETY SYSTEM is found only on other four post above ground lifts costing hundreds of dollars more than the Direct Lift Pro Park 8S.

Flow Restrictor:
The Atlas Garage Pro 8,000 lb. Storage Lift has flow restrictor valves installed in the hydraulic system. Some lifts do not require a flow restrictor.

Wheel Chocks:
Set of 2 (for Free)

Zerk Fittings:
The Atlas Garage Pro 8,000 has zerk fittings in each corner to allow the proper flow of grease to the pulleys that are used to route the oversized cables.

Polyurethane Caster Wheels (Standard):
The Atlas Garage Pro 8,000 comes standard with polyurethane wheels on the caster kit. These no-mar wheels allow the operator to roll the lift over an expensive epoxy floor with little risk of damage. Even if you have and old concrete floor, the polyurethane wheels on the Atlas Garage Pro 8,000 make this lift easier to roll than the caster kit with the steel wheels.

Manual Single Point Release:
The Atlas Garage Pro 8,000 lb. Storage Lift has manual single point release that allows the operator to release all the safety locks at one time.

Does Not Need To Be Anchored To The Floor:
The Atlas Garage Pro 8,000 lb. Storage Lift DOES NOT need to be anchored to the floor. However, if you are using a four post above ground lift many times each day, the lift may "scoot" a little on a smooth concrete floor. All four post lifts will move slightly on a smooth concrete floor if there is a constant flow of vehicles on and off the lift. The stability and integrity of the lift will not be compromised by the slight "scooting" of the four post lift. To eliminate the possibility of any "scooting", we recommend you anchor (with just one anchor) two of the column bases to your concrete floor. This anchoring will prevent the lift from "scooting".

Installation:
Most of our above ground lift customers install their own car lifts. The average time to assemble the Atlas Garage Pro 8,000 lb. Storage Lift car lift is about four hours (two people).

Parts:
Atlas stocks a complete inventory of lift parts for all the lifts we sell. Lift parts and technical support personnel can be found at all three of our locations.

Certain competitors do not stock the lifts they advertise and do not stock any of the lift parts or accessories. Lifting a car is serious business.



"World-Class" Products:
MyToolGuy Equipment is proud to state that our manufacturers are definitely "world-class". Our Atlas products are sold throughout the world.

Instruction manuals that accompany products may contain certain specifications that do not apply to the product when used in the USA or Canada.

IE:
Electrical voltage requirements are different in the USA compared to other countries. There may also be certain accessory items that need to be included for Europe, but are not needed in the USA.


Atlas Garage Pro 8,000 Specifications
Capacity
8,000 LB
Lifting Height To Top Of Runway
72" (6')
Clearance Under Runways
67 ½" (5' 7 ½")
Height of Columns
83" (6' 11")
Overall Width (Without Motor)
104 ½" (8' 8 ½")
Overall Width (With Motor)
115" (9' 7")
Overall Length with Approach Ramps
206 ¾" (17' 2 ¾")
Overall Length without Approach Ramps
175 ½" (14' 7 ½")
Approach Ramps
36 3/8" (3' 3/8")
Runway Width
18 ½" (1' 6 ½")
Runway Length
165 ¾" (13' 9 ¾")
Runway Thickness
4 ½"
Width Between Runways
37" (3' 1")
Width Between Runway Rails
31 ½" (2' 7 ½")
Outside Runway to Outside Runway
74 5/8" (6' 2 5/8")
Size of Column
6 1/4" x 3 3/8"
Clearance Between Columns
94 ½" (7' 10 ½")
Length Between Columns
157 ½" (13' 1 ½")
Base of Column
10 1/8" x 11 3/4"
Maximum Wheel Base
153 ½" (12' 9 ½")
Drive Thru (Outside of tire to outside of tire)
80 ½" (6' 8 ½")
Cable Diameter
.350"
Gauge Of Steel
6 Gauge (.1875"/ 3/16" / 4.75mm)
Motor
110 Volt
Shipping Weight
1,720 LB.

Locking Positions Under Runway
(+/ - 2")
Locking Positions Top Of Runway
(+/ - 2")
19 ½"
24"
25 ½"
30"
31 ½"
36"
37 ½"
42"
43 ½"
48"
49 ½"
54"
55 ½"
60"
61 ½"
66"
67 ½"
72"