Quick Chuck 90040BK Heavy Duty Balancer Chuck Kit 40mm Shaft
SKU:

90040BK

UPC:

90040BK

Availability:

Usually ships in 24 Hrs

Shipping:

Free Shipping
Description
Quick Chuck 90040BK Heavy Duty Balancer Chuck Kit 40mm Shaft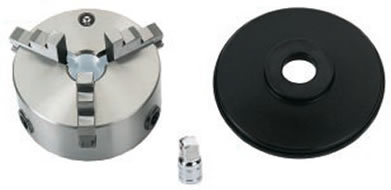 Option: Extended Jaw Set for Balancer Chuck increases center hole size range up to 9.125"
Part# 90041 Extended Jaw Set


Balancer Chuck
Tire Service Solutions
The simplest, fastest and most efficient way of adapting truck wheels to your balancer. The 3-Jaw Chuck design offers dead-on centering accuracy along with quick and easy set-up. Fits most Hub-centric wheels with flat faced mounting pads with a wide range, 3.13" to 7.13", makes the 3-jaw chuck a versatile tool.
Part # 90040BK Chuck Kit: 40mm Shaft
Part # 90028BK Chuck Kit: 28mm Shaft
Kit Includes:
3-Jaw Chuck Adapter for specified shaft size
Clamping Cup with Protector Ring for specified shaft size
Ratchet Key (For use w/ Ratchet or Air Ratchet)
Advantages:
The Balancer Chuck centers itself in the wheel, off the balancer, so weight is not a factor when mounting the assembly onto the balancer shaft.
An accurate mounting is achieved compared to a steep cone set-up, making it easier for the technician to assure a balanced wheel.
The Balancer Chucks centering accuracy as well as vertical stability supports wheel while clamping and unclamping.
No more cones, the 3-jaws cover a wide range of center hole sizes
Ratchet Key fits 3/8" drive ratchet or air ratchet to tighten and loosen jaws.
In most clamping applications there are no additional spacers required.
Fits most brands of wheel balancers*
Balancer Chuck® Adapter Truck Wheel Balancing Kit
U.S. Patenet No. 5,224,303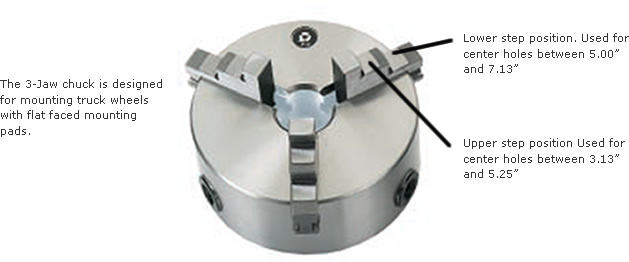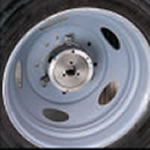 Mount chuck onto inside of wheel.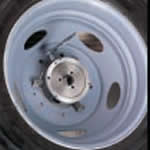 Secure the Chuck by tightening with Ratchet Key.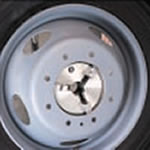 Verify you have full contact on the wheel surface of all 3 jaws.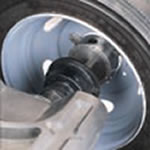 Lift wheel and tire and mount the Chuck onto balancer shaft.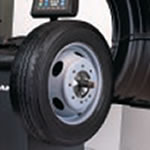 Push the tire all the way back.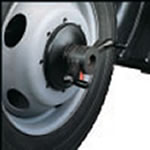 Place the clamping cup over balancer shaft, and secure with wing nut.
View All
Close