Atlas®
WA40 CCD Fully-Computerized Wheel Alignment System
tlas
Compact, low cost and incredibly easy to use, this versatile aligner uses the latest CCD technology to carry out precise wheel alignment.
The WA40 is designed to meet the needs of those who have maybe never offered computerized wheel alignment before, or those who are simply working to a budget and looking for something 'entry-level' at a great price! In fact, this great value aligner is so well priced it even puts it within the reach of the hobbyist, race team or club.
Using an ingenious 'hang-on' clamp design, set up is both extremely fast and about as simple as it gets. A comprehensive vehicle database provides the necessary data and readings and adjustments can be seen live on screen as they happen. All of the necessary accessories are included in the package such as PC, printer, turn plates - we even include the calibration kit!
A great way to get into alignment, the WA40 is the perfect choice for anybody looking for a low-cost system from a name you can trust.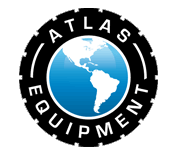 110v
Includes Calibration Bar
Includes Four (4) Lightweight, Hang-On Wheel Clamps
Deluxe Software
Includes A Brake Pedal Depressor And A Steering Wheel Lock

Technical Specifications

Technical Data

Accuracy

Total Measuring Range

Front Axle

Toe

+/- 1'
+/- 24°

Camber

+/- 1'
+/- 10°

Caster

+/- 2'
+/- 20°

Steering Axle Inclination

+/- 2'
+/- 20°

Set-Back

+/- 1'
+/- 10°

Rear Axle

Toe

+/- 1'
+/- 24°

Camber

+/- 1'
+/- 10°

Set-Back

+/- 1'
+/- 10°

Thrust Angle

+/- 1'
+/- 10°